14 11 23 | Community
St Ann's Hospice staff raise £8,564 hiking the Camino de Santiago trek together
Lisa and Donna from the Patient & Family Support Team at St Ann's Hospice recently took on the Camino de Santiago trek to raise money for the hospice.
The pair had originally planned to take on Kilimanjaro, but this was in 2019 just before the pandemic, so even though they had done all their fundraising, the trip was cancelled.
At this time they were doing the challenge with a group, but after the pandemic just the two of them were left so decided to take on the Camino instead.
The Camino is a historic pilgrimage route in Spain, covering the final 67km of the famous Camino Frances – the French Way.
Lisa, Donna and the previous Events Fundraiser Sam O'Reilly raised a combined total of £8,564 for St Ann's Hospice.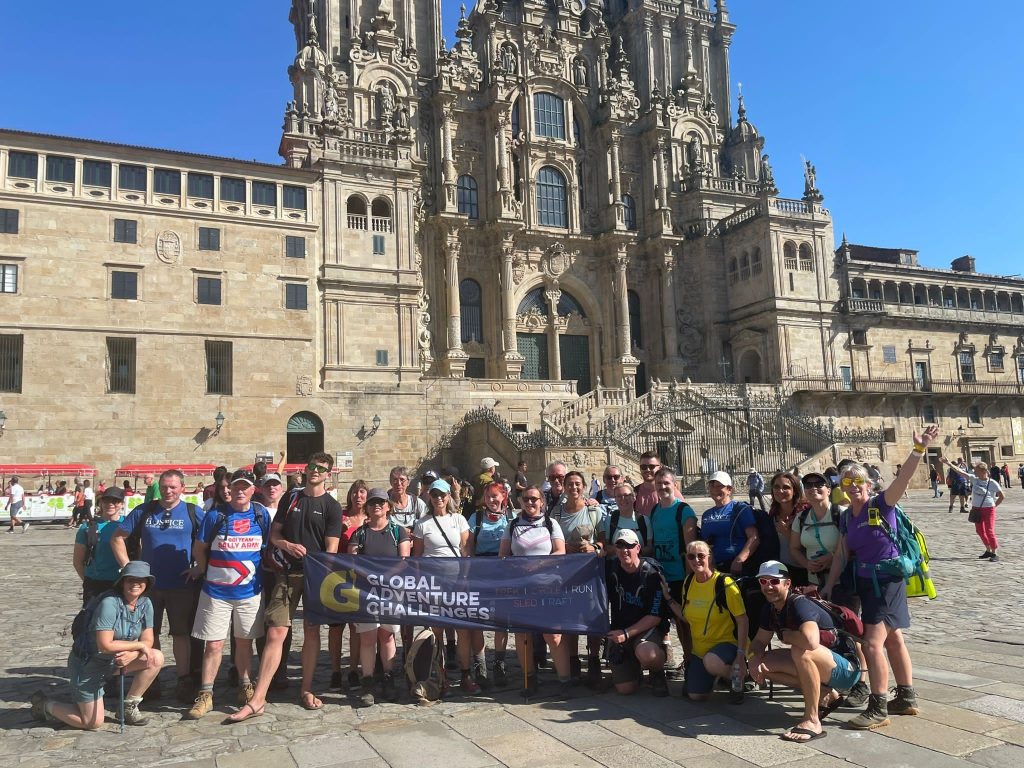 Lisa says:
"It was a great challenge to be part of a very, very hot but a great experience. We are proud to do it for St Ann's Hospice and would highly recommend it to anyone who wanted to give it a go.

"We enjoyed seeing so many people on the trek, but it never felt overcrowded or too busy which was nice. We both like walking so it seemed like a great challenge to take on, with lots of comaraderie on the route too."
Donna says:
"During the time we fundraised we both gained a new understanding for just how much dedication is given from the fundraising team every single day to raise money, it takes so much effort, especially when times are hard.

"Wherever we were fundraising, either at fairs, packing bags in supermarkets or doing raffles, so many people recognised St Ann's Hospice and had such lovely comments about it.

"We are both so proud to have raised money for our hospice, and it was great to hear so many other people taking on The Camino for hospices near them too."
For more information about St Ann's Hospice and how you can get involved, see their website here.