21 11 23 | Community
First-ever Diwali event in Stockport for all faiths sees the lights go on at Mr Ali
The lights in Stockport were switched on at Mr Ali Restaurant in Heavily, Stockport, celebrating Diwali 2023 in Stockport
Stockport Women & Girls' Network, Make a Difference and Sikh Indian Education & Welfare Association (SIEW), hosted the first-ever Diwali event in Stockport for all faiths to come together and celebrate.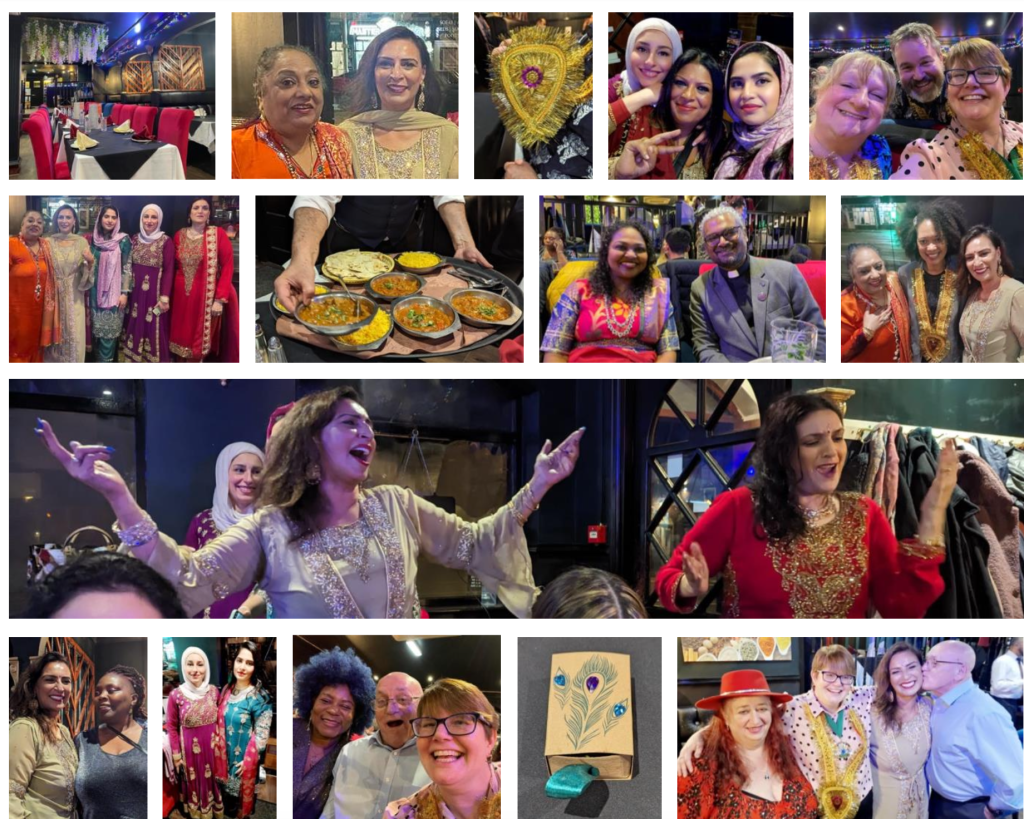 Stockport Council funding and Make a Difference fundraising efforts enabled the event to happen where over 60 guests of mixed faiths spent an evening of music, dance and great food, celebrating together and making 'amazing' connections. Local residents, business owners, faith leaders, councillors and the deputy mayor and mayoress of Stockport joined in the colourful and joyous evening, enjoyed by all.
Plans are already in place and conversations being had with local Indian residents and business owners for the planning for Diwali in Stockport 2024 – with a build-up of creative workshops, musical entertainment, arts and crafts and much more. Other events will be organised and celebrated by the Hindu/Sikh community globally in addition to Stockport's already established multi-faith celebrations such as Eid and Christmas.
Nadia Ali, Stockport Women & Girls' Network Lead and Make a Difference CEO said: 
"Make a Difference and SIEW are working in partnership to deliver and create opportunities in Stockport for people of South Asian Heritage. Once again, thank you to everyone for their contributions and support to make this evening a great success."